[Exhibition] No Between the Boundarie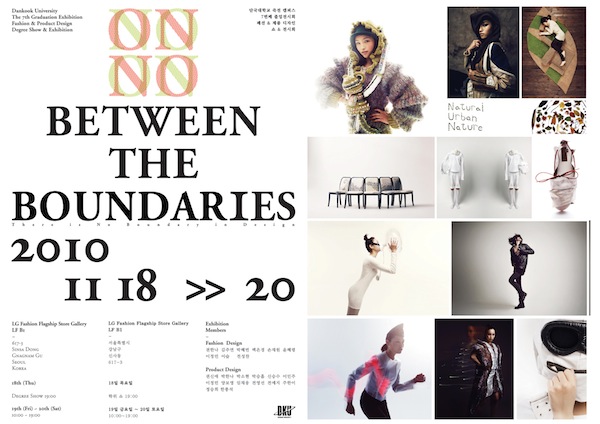 The degree show of Dankook University, < No Between the Boundaries >,
which include Soomi's class < Innovation Design >  is ready to open on this Thursday (18th, November).
The department of the class is a unique combination – Fashion + Product Design – and her class aimed to develop the interactive media fashion projects.
There will be many exciting projects not just only for her class' projects but also diverse subjects.
Please come and see its opening day!
Visit the official website: http://7fashionproduct.com
Please keep your eyes on this site; there will be new posting for the pictures and a website link about this event.
Opening date: 18th, November (this Thursday) start at 7:00 pm.
Location: B1, LG Fashion, 617-3, Sinsa-dong, Gangnam-gu, Seoul