[press] FRAME Magazine _ Issue no 122. May – June 2018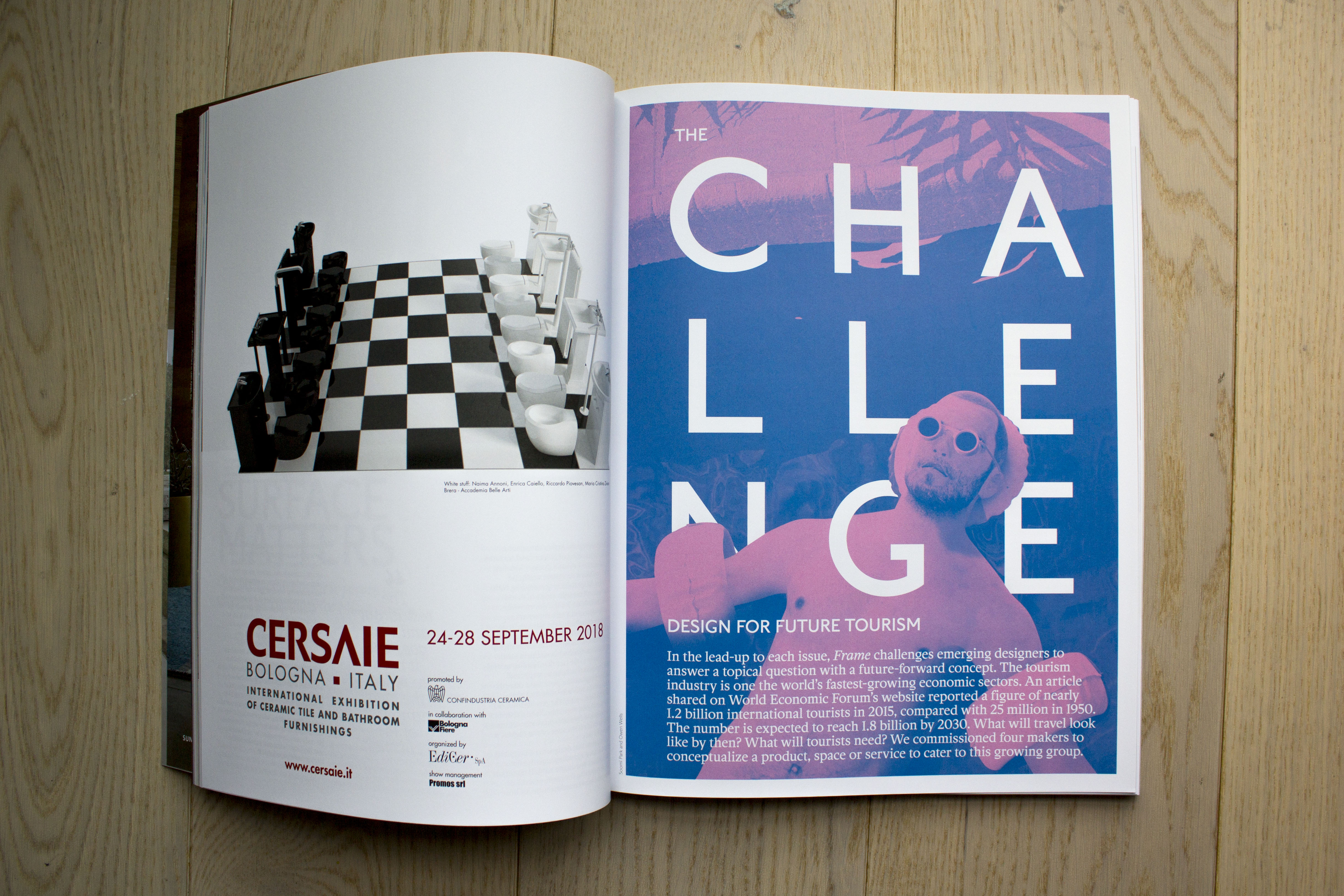 What can we do when we feel the sky is less blue in our holiday destination?
Frame Magazine is one of world's leading design and architecture media established from the Netherlands since 1997.
One of the magazine's section The Challenge is asking emerging designers to respond to a topical question with a future-forward design concept.
In January Frame Magazine challenged me with a big question of Future of Tourism and finally, my answer entitled 'Between Dreamy and Dreary' is available to share via their recent issue no 122 (May-June 2018).
Full interview article is available to read through the issue. Also, the concept description is on my website: https://soomipark.com/?portfolio=between-dreamy-and-dreary-2018
Visual collaboration with designer Owen Wells.