[Exhibition] B.Y.O.B Seoul (Bring Your Own Beamer)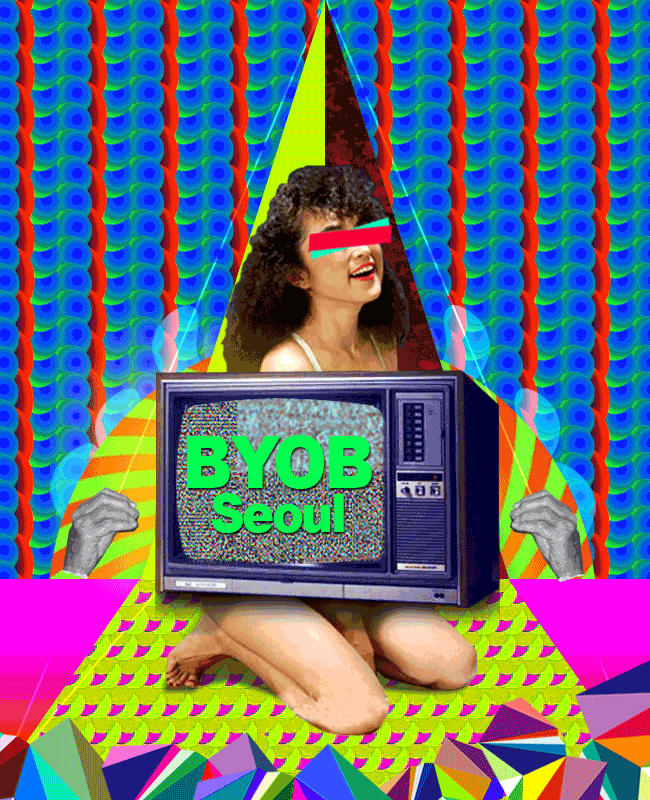 BYOB is an acronym for "Bring Your Own Beamer". In Europe projectors are often referred to as "beamers". BYOB is a series of one-night-exhibitions curated by different people around the world. The idea is simple: Find a place, invite many artists, ask them to bring their projectors.
BYOB is an idea by Rafaël Rozendaal. The first edition of BYOB was initiated by Anne de Vries & Rafael Rozendaal in Berlin. (via www.byobworldwide.com)
I will participate in the first BYOB Seoul in 24th of June at Gallery LVS (Seoul, Korea), and showing her "Beamers", LED Eyelash and Analog Turns. ?At this exhibition, she will present new messages with the Analog Turns by the collaboration with a Japanese media artist, Takahito Irie.
Please come and enjoy this exciting and fun exhibition on this Friday.
For more information, please visit the links, Gallery LVS and BYOB official site:
www.gallerylvs.org
www.byobworldwide.com
Opening : 24th, June, 17:00
Closing : 24th, June, 21:00
Location Address: 565-18 Sinsa-dong, Gangnam-gu, Seoul, South Korea (Tel.+82(0)2-3443-7475)